Chronology
Sep-1914 – Regt strength increased to 4 Field Coy's and 1 Signals Coy.
Dec-1914 - Regt moves to Redhill-Reigate-Dorking area.
!915 – Regt based at Nutfield nr Redhill – Training and S. London Defences.
Apr-1915 – Regt moves to Essex-Hertford Borders.
Jun-1916 – Regt deploys to the front, Arras in France.
Jun-Nov 1916 – Mining and crater fighting in the Arras/Vimy Ridge region.
4-Nov-1916 – Regt pulled from the line and ordered to Salonica.
Apr-May-1917 – Engaged in the battle of Lake Dorian, Macedonia.
Oct-1917 – Regt engages in Palestine Campaign.
May-1918 – Part of the Regt redeployed back to the front in France.
July-Sept 1918 – Regt engaged in the Ram Allah area (Palestine) against the Turks.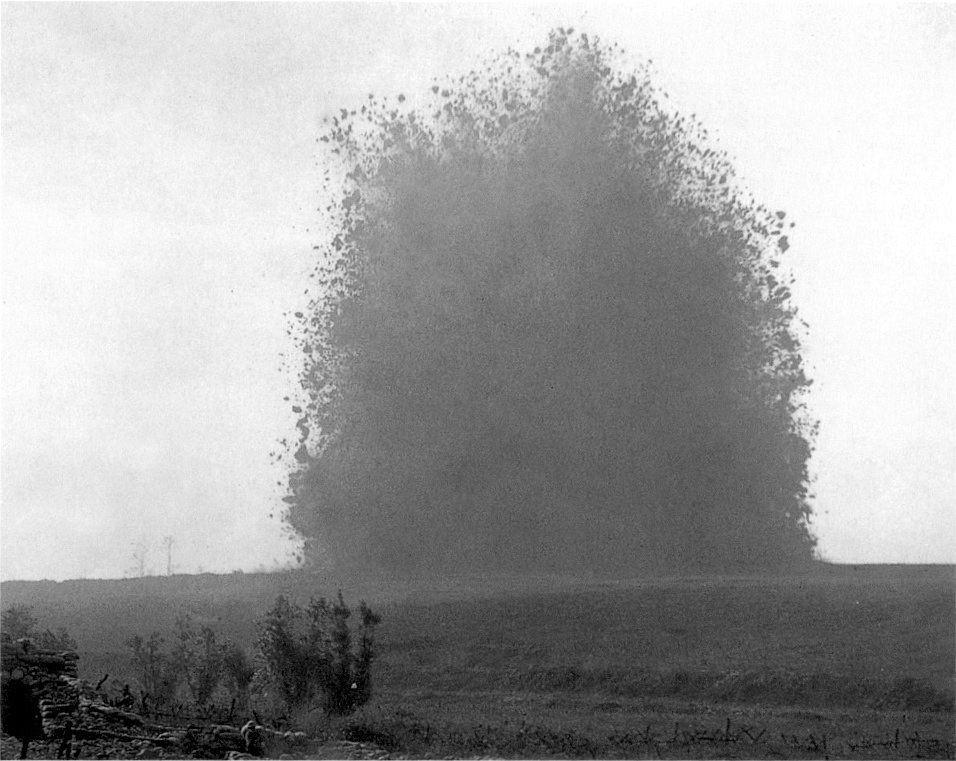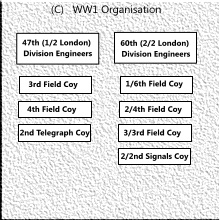 Commentary
Regt originally, part of the 2nd London Division, redesignated the 47th Division in 1915 and referred to as the (1/2nd London) Division after the raising of the second line 60th (2/2nd London) Division.
The 47th Division was sent to France in March 1915, one of the first Territorial divisions to enter fighting, and served on the Western Front for the duration of the First World War.
The 60th (2/2nd London) Division was formed January 1915, served in France until November 1916, it then went to Macedonia and then on to Palestine. Our Regiment provided Royal Engineer (Volunteer) Field Coy's to both divisions.