About Us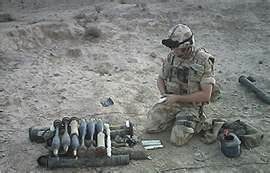 The Association endeavours to raise funds for the Wimbish Injured Soldiers Fund and the Royal Engineers Central Charitable Trust to contribute to their benevolence and welfare activities.


The first Regimental Association was formed in 1919 post the Great War, and its membership was open to all officers and soldiers who had served at anytime from its formation as 1st Middlesex Volunteer Engineers. Its original objectives were 'to maintain esprit de corps among all who served together, to provide amenities and organise social functions and reunions and last, but not least, to help ex-members, and more importantly, widows and orphans who might be in distress. This original association carried on alongside the various changes to the Regiment up until the disbandment of the Regiment in 1967 after which it appears that the association was disbanded.

101 Engineer Regiment reformed in 1988 as an Explosive Ordnance Disposal (EOD) Regiment from the volunteer squadrons that formed part of 33 Engineer Regiment (EOD) at the time. Most of the volunteer squadrons can directly trace there history back to WW2. Upon Regimental reformation the EOD volunteer squadrons renamed and adopted the squadron numbers of the former 101 Engineer Regiment. The original Black Cat (based upon Dick Whittington's cat) logo was also adopted as the Regimental badge and a new Bomb emblem added to represent the EOD role (we now like to think of it as symbolising luck and 9 lives also). See the History pages for the full details.

In 2009, and following a meeting of serving and former members of the Regiment it was proposed that the Regimental Association was reformed. The first reformed association meeting was held at Catford on 17 March 2009. Hence one of the oldest Engineer Regiments now has Association continuity representing 160 years of Regimental service and history.

We work in liaison with the Royal Engineers Association (Bomb Disposal) Branch and the Bomb Disposal Officers Club.
Our Regimental Association constitution can be found here